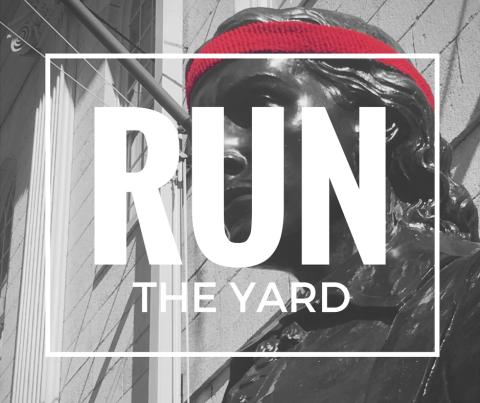 Friday, April 12, 2019 -

8:00am

to

9:30am
Lace up your running shoes and join the Harvard community for a University-wide 5K! This untimed 5-kilometer fun run will do three loops around historic Harvard Yard and the northern Law School campus. Harvard students, faculty, and staff, along with their friends and families are welcome to participate. Registration, refreshments, and activities will be held on the Plaza.

7:15am Check-in opens on the Plaza, adjacent to the Science Center. Get a free raffle ticket upon check-in.
7:45am Harvard Recreation leads warm-up exercises.
8:00am Fun Run begins!
8:30-9:30am Harvard Recreation leads cool-down exercises on the Plaza along with light refreshments. Raffle winners will be announced. Must be present to be present to win.
FAQ:
What is the course?
To complete the 5K, participants will run three loops through Harvard Yard and then through the Law School campus, as pictured below. Participants will need to keep track of their own laps, however there will be volunteers and signage along the route to ensure that you make the right turns!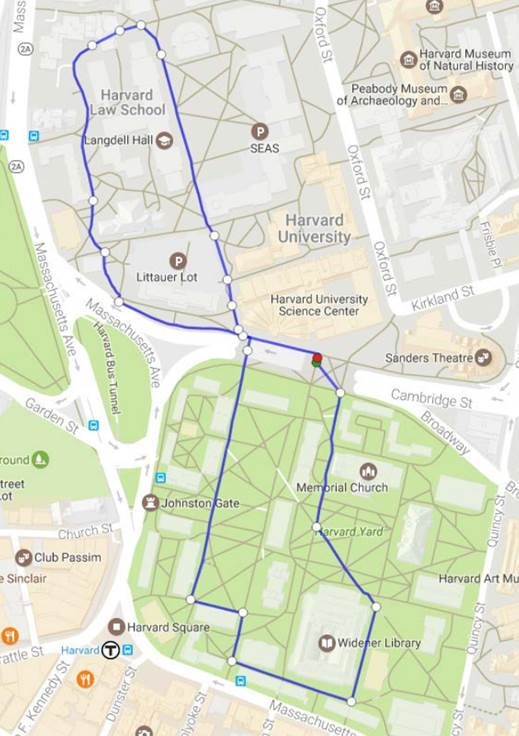 Can I register with a team?
Yes! For the first time this year, groups of friends, colleagues, housemates, departments, or anyone else can create their own teams. Just note your Team Name in the registration form.
Will there be water along the course?
Yes, there will be a water station on the Plaza, so you will pass it approximately every mile. There will be other refreshments available at the conclusion of the race.
Will there be restrooms?
Bathrooms are available nearby in the lower level of the Science Center.
What happens after the race?
All participants are welcome to enjoy post-race refreshments including coffee, bananas, bagels, and donuts. Harvard Recreation will lead optional cool down exercises beginning at 8:30am. Raffle prizes will be drawn beginning at 8:45am.
Do you have a bag check?
We will have an area where bags can be dropped off that will have volunteers looking after them, however we recommend leaving your valuables at home.
Are there prizes for winners?
The first male and female finishers will receive prizes, and there will also be a prize for largest team. All participants will get a 2019 Run The Yard wristband and one raffle ticket.
Am I allowed to walk the race?
Yes, the course will be staffed until 8:45am for those walking at a pace of ~15:00/mile. You are welcome to continue walking the course after that time. Refreshments will be out and available until 9:30am.
When can I pick up my bib?
This is an untimed fun run and no bibs or timing services will be provided. You are welcome to time yourself on your own watch or cell phone, if you are so inclined! Winners will be determined based on who crosses the finish line first.