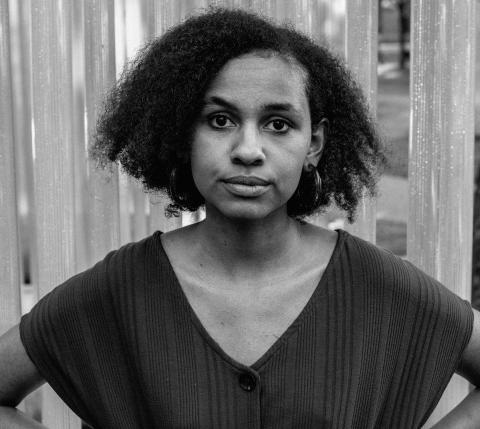 Wednesday, February 13, 2019 -

12:00pm

to

5:00pm
PORTRAITS BY KHABEER SULTAN
Response to Autumn (…Nothing Personal)
by Teresita Fernández, 2018
On view February 13 through March 10, 2019
Richard A. and Susan F. Smith Campus Center
Arts Wing, 2nd Floor
Gallery Hours: 12:00-5:00 pm Wednesdays – Saturdays
"In the spirit of Richard Avedon and James Baldwin's collaborative book, "Nothing Personal," Khabeer Sultan's intimate portraits reveal images of what it looks like to be American in 2019. For a country still grappling with violence, oppression and injustices towards people of color, immigrants and gender non-conforming individuals, Sultan's tender portraits reaffirm and celebrate the inherent dignity of all people." - Teresita Fernández, 2019
Khabeer M. Sultan (born Boston, Massachusetts, 1980) began his career as a photographer in 2012. Sultan had his first solo exhibition with a series of portraits, An American Experience, which was exhibited at the Watertown Public Library in Watertown, Massachusetts in 2017. Sultan's works are also included in private collections.
"I believe when making a portrait there has to be a mutual understanding between the subject and myself. I cannot create something they do not already possess. The relationship of the photographer and subject is give and take on both sides. The viewer is invited to see the result of the relationship between the photographer and subject." - Khabeer Sultan, 2019
PORTRAITS BY KHABEER SULTAN is presented in partnership at Harvard University by the Harvard University Committee on the Arts (HUCA) and Harvard Common Spaces.
Image: Katie Okumu, Harvard Yard, 2018.